American Austin and Bantam cars and parts.
Always interested in buying, selling, and trading
American Austins and American Bantams to help you complete your project!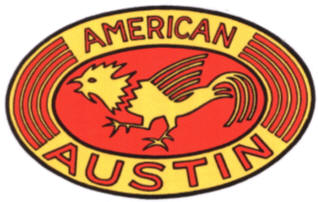 [Click Here to Enter Austin Bantam]
American Austin and American Bantam cars or Austin Bantams and Bantam Austin, as these micro sized cars are often incorrectly referred to, were produced in Butler, Pennsylvania, United States of America. The American Austins from 1930-1934 by the American Austin Car Company, and the American Bantams from 1938-1940 by the Bantam Car Company, successor to the American Austin Car Company.
A two door sedan/five window coupe, roadster, panel truck, pickup truck, and a business coupe were manufactured by both companies. Additionally, the Bantam Car Company in Butler, PA marketed a two passenger convertible known as the Hollywood and a four passenger convertible sedan known as the Riviera or Speedster when in roadster configuration. The Bantam Car Company also produced a specialized Bantam known as the Boulevard Delivery for delivery of small packages. The Bantam Car Company went on to create, invent, and produce the Bantam Reconnaissance Car (BRC) which later became known as the Jeep and fostered the sport utility craze of today.
Golden Mile Sales, Inc. is dedicated to providing Austin cars and Bantam parts and services to keep as many of the American Austins and Bantams restored and functional as possible.
[Austin Bantam Catalog] [Austin Bantam Shows and Events] [Austin Bantam Mailing List]